Graphic Design | Social Media
Board and You Bistro & Wine Bar provides Kentuckiana with a top-rated fine dining experience. When our favorite local restaurant asked us to rebrand their dinner menu, we got to work creating visuals that reflect all the hard work they put into the atmosphere of their restaurant. Our goal was to design a luxurious menu that showcases the sophisticated food and drink creations at Board & You. Just like everything they serve, this menu is packed with flavor. After carefully considering the brand's personality and brainstorming, our creative team decided on a direction that perfectly matched Board & You Bistro and Wine Bar: Modernized Art Deco.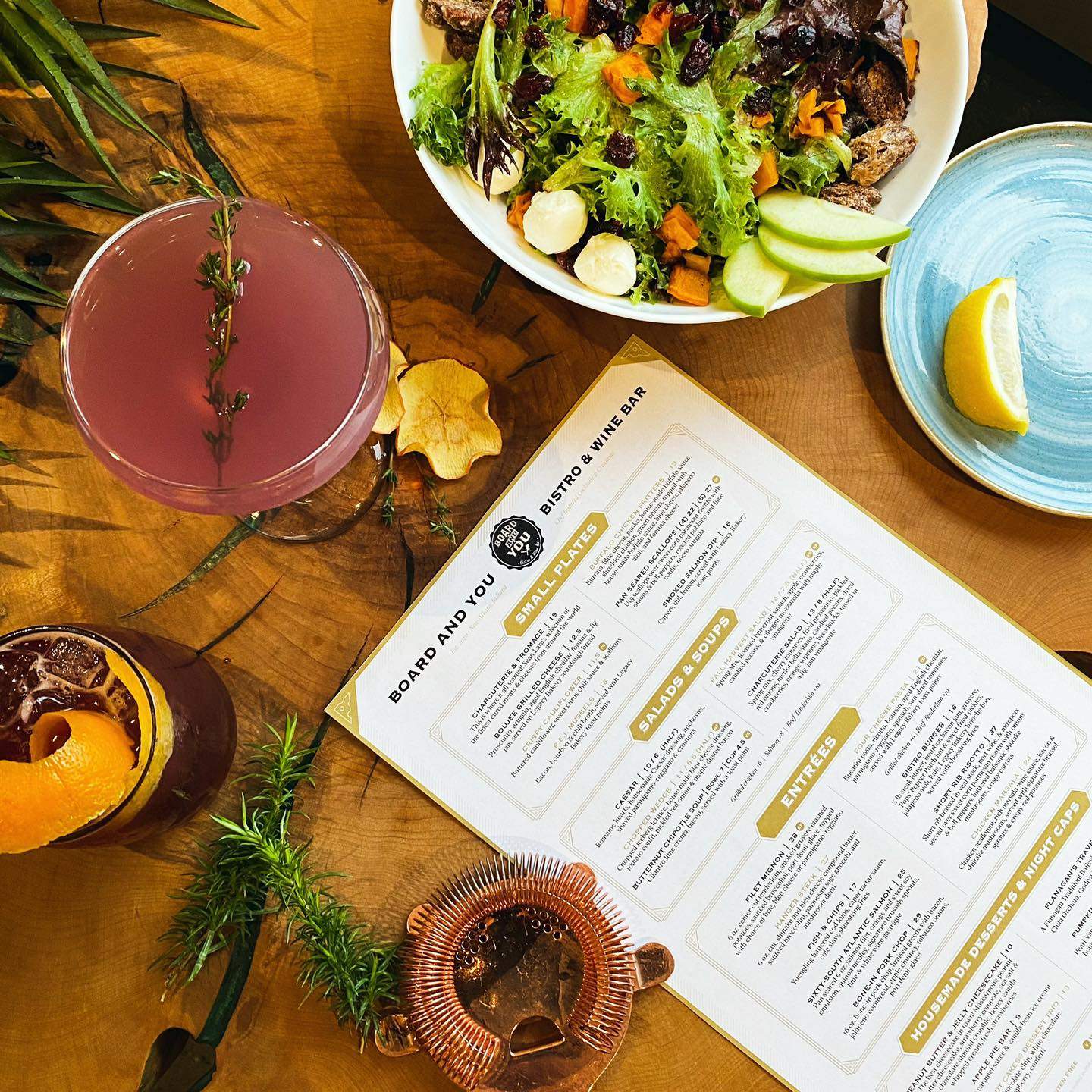 The first thing you experience in a restaurant once you're seated is of course the menu, so we made sure to carefully consider each element to mirror everything that makes the Board & You experience so special. We decided to combine Art Deco & linear elements that work together with hues of gold and modern type. In addition to the sophisticated Art Deco elements, we also wanted to make it a bit cheesy. Board & You is known for their delicious charcuterie boards, so we made sure to include cheese motif throughout the menu. Each element works in tandem to create build an elegant, yet approachable experience for Board & You Bistro & Wine Bar.